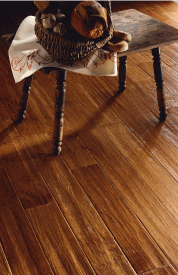 We Know Wood!
We can help you through the seemingly endless choices in selecting a hardwood floor. Also, we have great prices on our woods from our many different manufacturers.
Covid Update 9/21/2020:

Fastest Ways to Shop with Us:
Stop by Monday through Friday 9-4pm or Saturday 9-1pm.  We are selling out in the open air on our front porch.
Or, Email us and include any 'inspiration' photos you may have.  Half our employees are answering emails from home.  We can help you pick out your selection and leave a sample on our porch for you to pick up.
24/7 In-Person Option:
Our well-lit porch is always open, with top selling wood samples on display all across the top of the porch.  Email or text us for samples if you're visiting the porch after hours.
Online Shopping Links:
Wood:
Waterproof vinyls – NOTE: all but the last 8 colors available in Texas.
Trends – The biggest trend in wood now is European White Oaks, which are usually wire brushed.  These are typically wider and longer than the typical handscraped Hickory woods.
We also carry handscraped or distressed wood. The main advantage to the distressed wood is that over time as it inevitably gets scratched and dented, it just looks more distressed.  After the same period of time, a traditional smooth floor looks scratched and worn.
Durability – A hardwood floor is beautiful and adds a warm look to any room. But, since it is a natural product you should expect scratches and dents in your floor. Wood is porous by nature and is not as durable as other floors. If this would bother you, then another flooring option might be a better choice. If having a warm and natural hardwood floor is worth it to you, then come see our selection of woods.
Shop with Us – We can help you pick out the right wood for your area, design your floor, and explain how to care for it. Also, we can answer 'do-it-yourself' questions or refer an installer who will give you a free estimate. Our previous customers say we really helped them understand about different styles, how wood flooring is made, the different species of wood, beveling options, board densities, and finishings.
We'd like the chance to help you!